Mont Saint-Michel, France
2018
The first monastery established on this tidal island dates to the 8th century. Until the late 19th century, when a raised causeway was constructed, the island citadel was only reachable at low tide, when water receded enough to uncover land for passage.
This is a digital capture in landscape orientation with a 2:3 ratio. The Gallery size is a limited edition of 40, hand-signed and numbered. Sizing and framing information below. 


Regular price
$320.00 USD
Regular price
Sale price
$320.00 USD
Unit price
per
Sale
Unavailable
Share
View full details.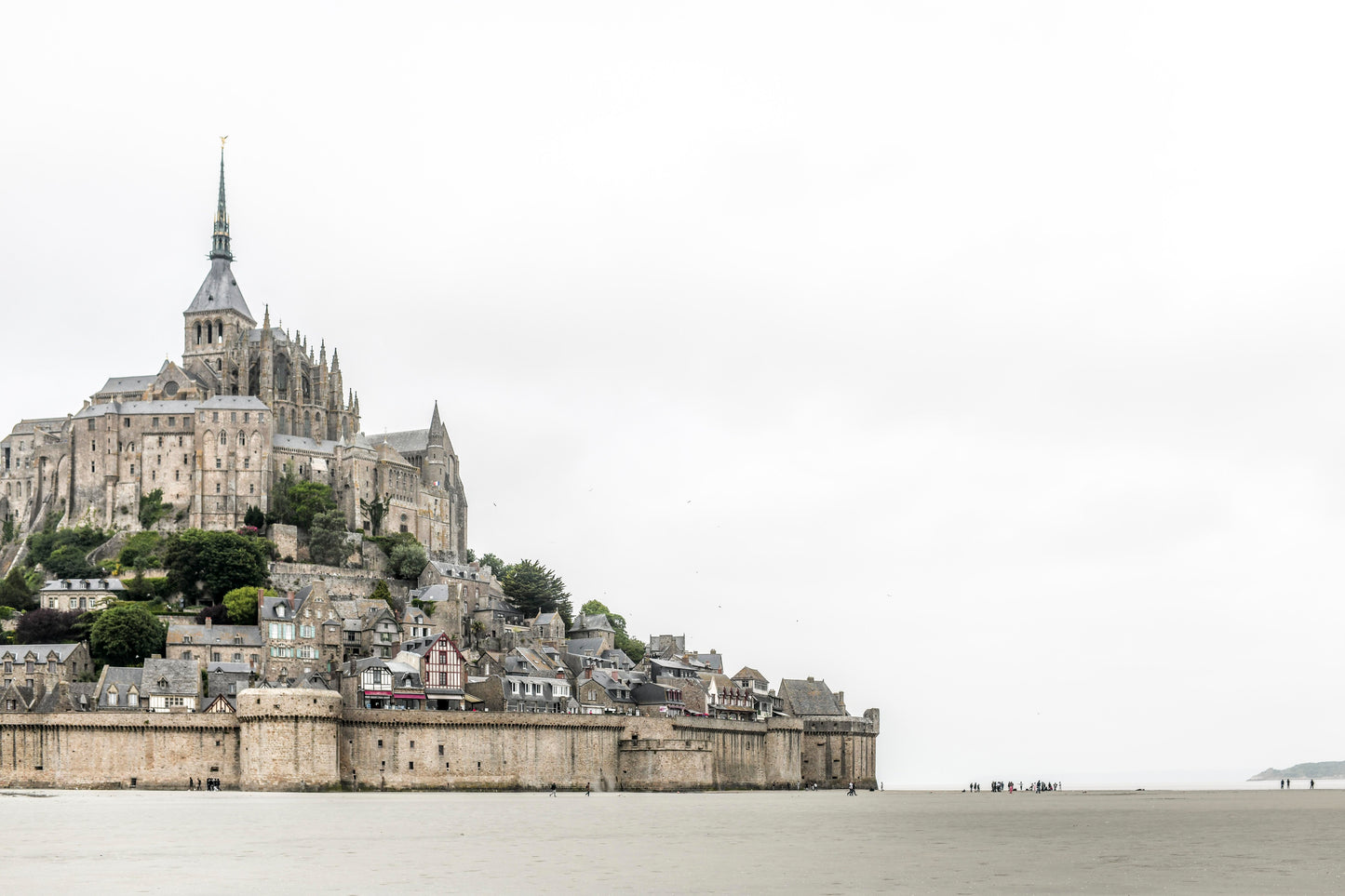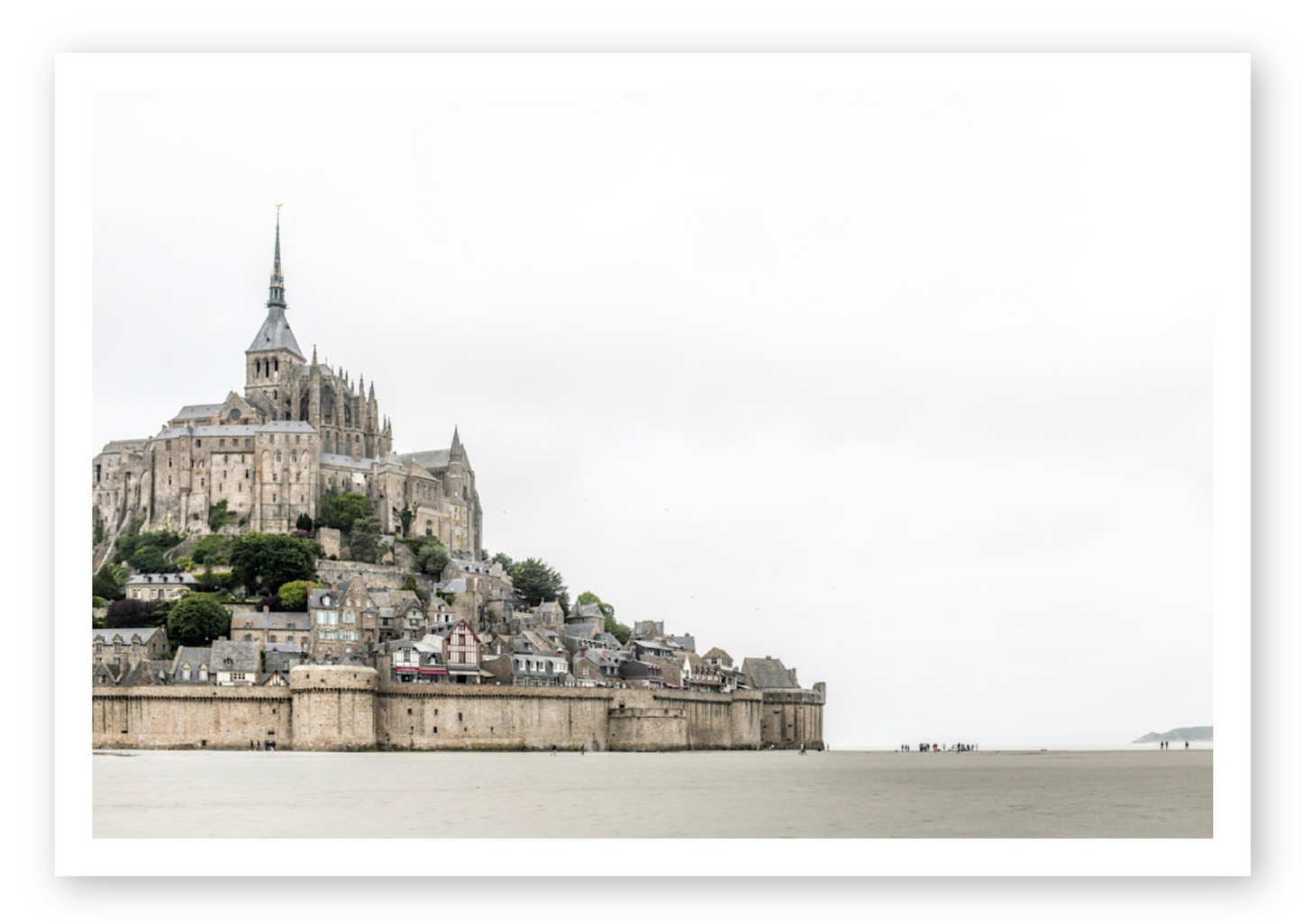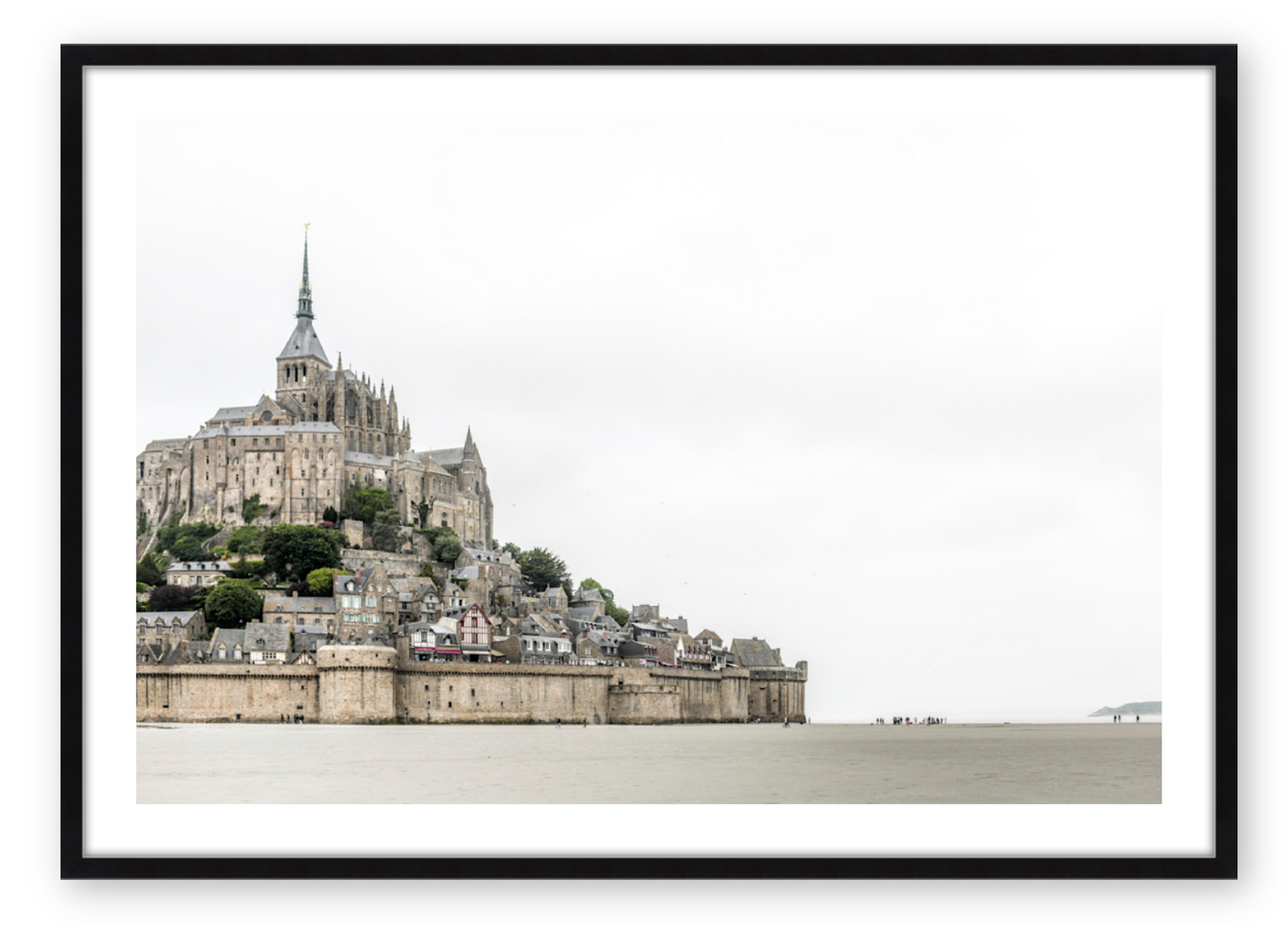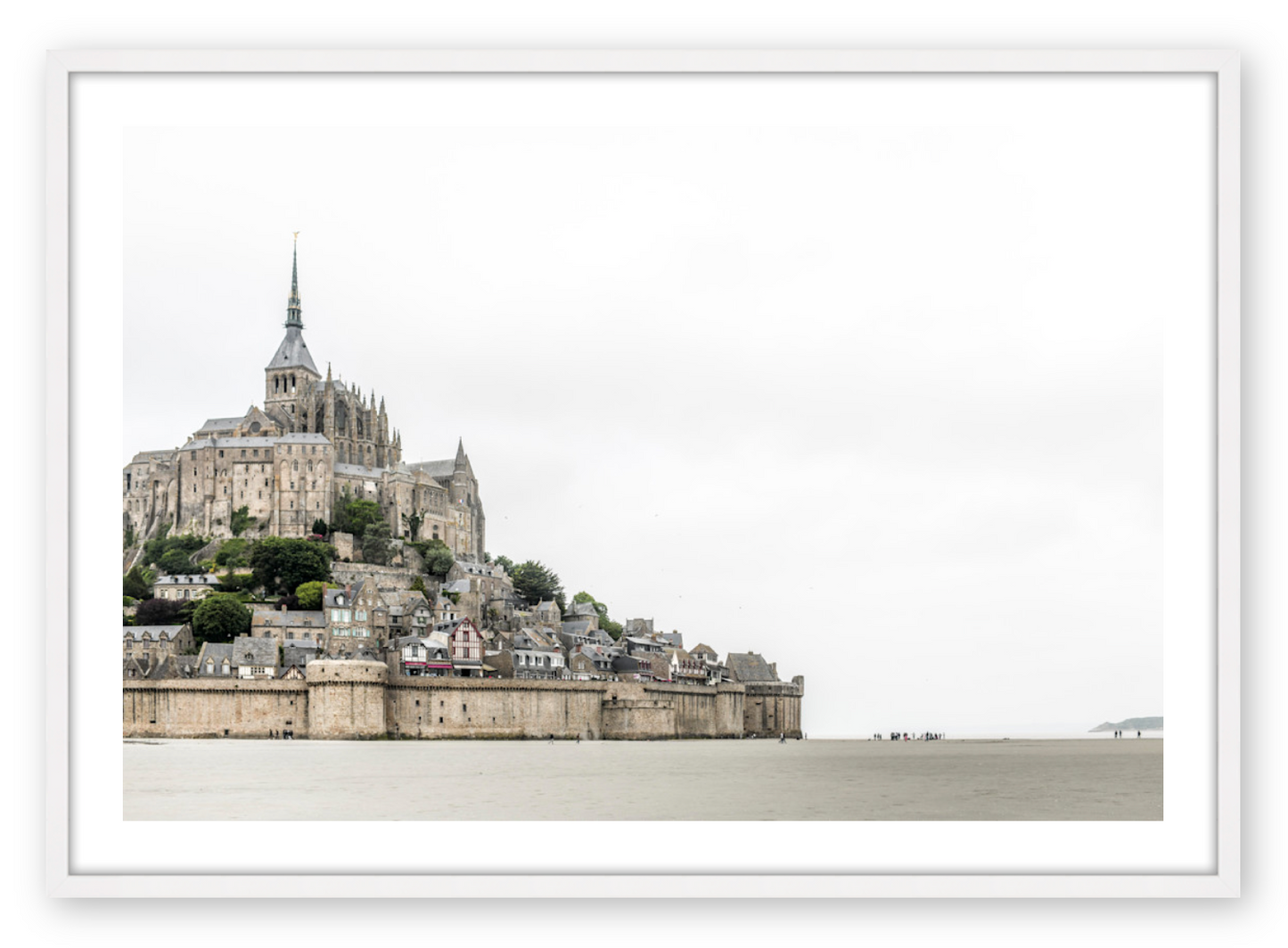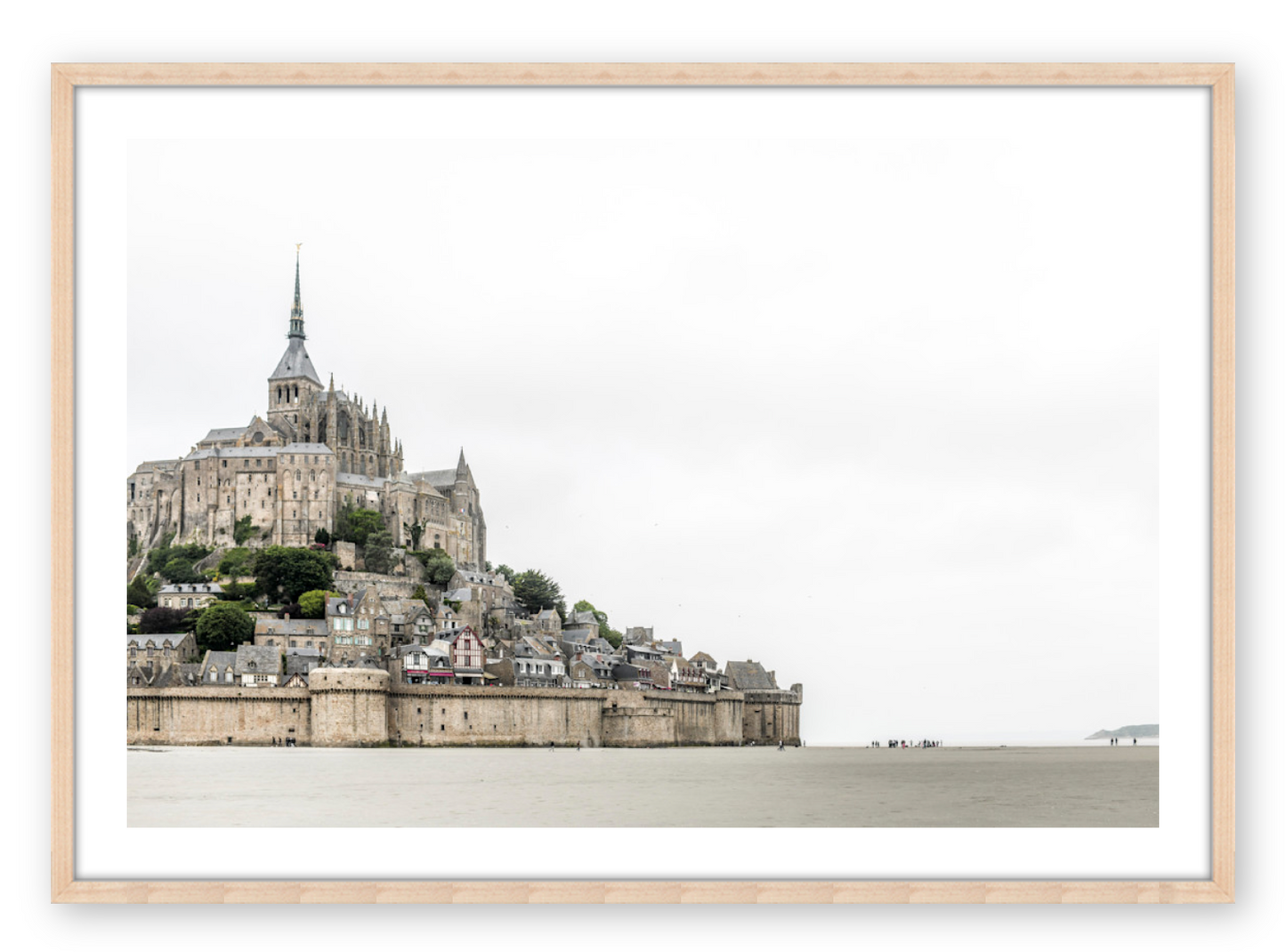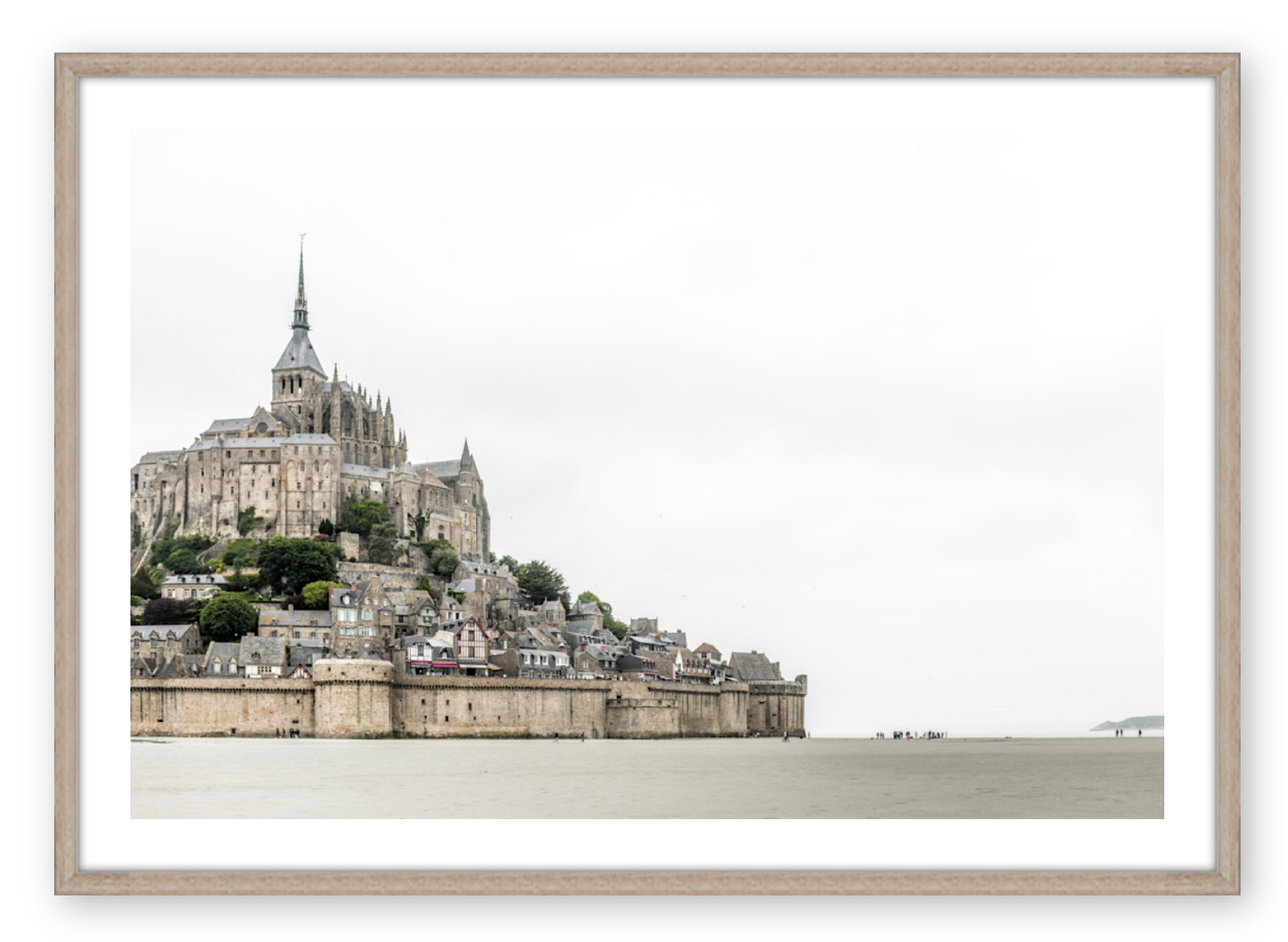 SIZING
• Image size ratios vary - some images are 2:3, others 4:5, 9:16, etc. Please double-check the dimensions before purchasing.

• In addition to the dimensions listed, all prints come with a 2" white border, adding 4" to the total print length and width (e.g. an image listed as 12"x18", with the border, yields a total print/frame size of 16"x22").

• The image-to-border proportion will change with image size. The image-to-border proportions shown are approximately Medium-sized prints.



FRAMING
• Frames are exhibition shadowboxes in which the print is set back about 1/2" from the plexiglass, with no matting. Potty, Small, and Medium-sized frames have a 5/8" face and extend approximately 1 3/4" out from the wall. Large, X-Large, and Showcase-sized frames have a 1" face width and sit approximately 1 7/8" out from the wall.

• All frames are custom cut, dovetail jointed, and made to order.

• Ready to hang out of the box.

• Acrylic plexiglass, with up to 90% UV protection. Non-glare and premium UV-protective plexiglass options available.

• All frames are solid wood. Black and white frames have a matte gesso finish. Maple frames have a natural, North American maple wood finish. Weathered frames are a distressed white finish showing wood grain.



SHIPPING
Once you receive confirmation that your order has been received and processed, unsigned prints, whether framed or not, should ship within 5 to 7 business days. Signed prints may take up to 15 business days, and if framed, may take up to one month.

For rush orders and deliveries, please email us at info@bonjwing.com.