Paris, France
2018

Georges-Eugène Haussmann was assigned the Herculean task of redesigning and rebuilding Paris in the middle of the 19th century. At the direction of Napoleon III, Haussman's urban renewal projects widened boulevards, created public squares and greenspaces - like the sprawling Bois de Boulogne - installed street lamps, and created a much-needed water and sewage system. But, a decade and a half of disruptive construction and the exorbitant expense of les comptes fantastique d'Haussmann ("the outrageous accounts of Haussmann") made him highly unpopular among Parisians and members of government. He was eventually forced out of office.
Nevertheless, Haussmann's grand designs are the soul of modern-day Paris. They include the 40,000 "Haussmann" residences that have become the city's unmistakable calling card. These large, stone façades - not more than six or seven stories - with wrought-iron balconies, mansards roofs, and dormer windows line the busy boulevards, and make up the honeycomb of quiet residential neighborhoods in nearly every arrondissement. This is one of a few photographs on offer - including Haussmann I and Haussmann III, as well as the brasserie scene in Le Saint-Germain and the panoramic Tuileries I - which celebrates Haussmann's legacy. 
This is a digital capture in landscape orientation at a 2:3 ratio. Sizing and framing information below. 


Regular price
$320.00 USD
Regular price
Sale price
$320.00 USD
Unit price
per
Sale
Unavailable
Share
View full details.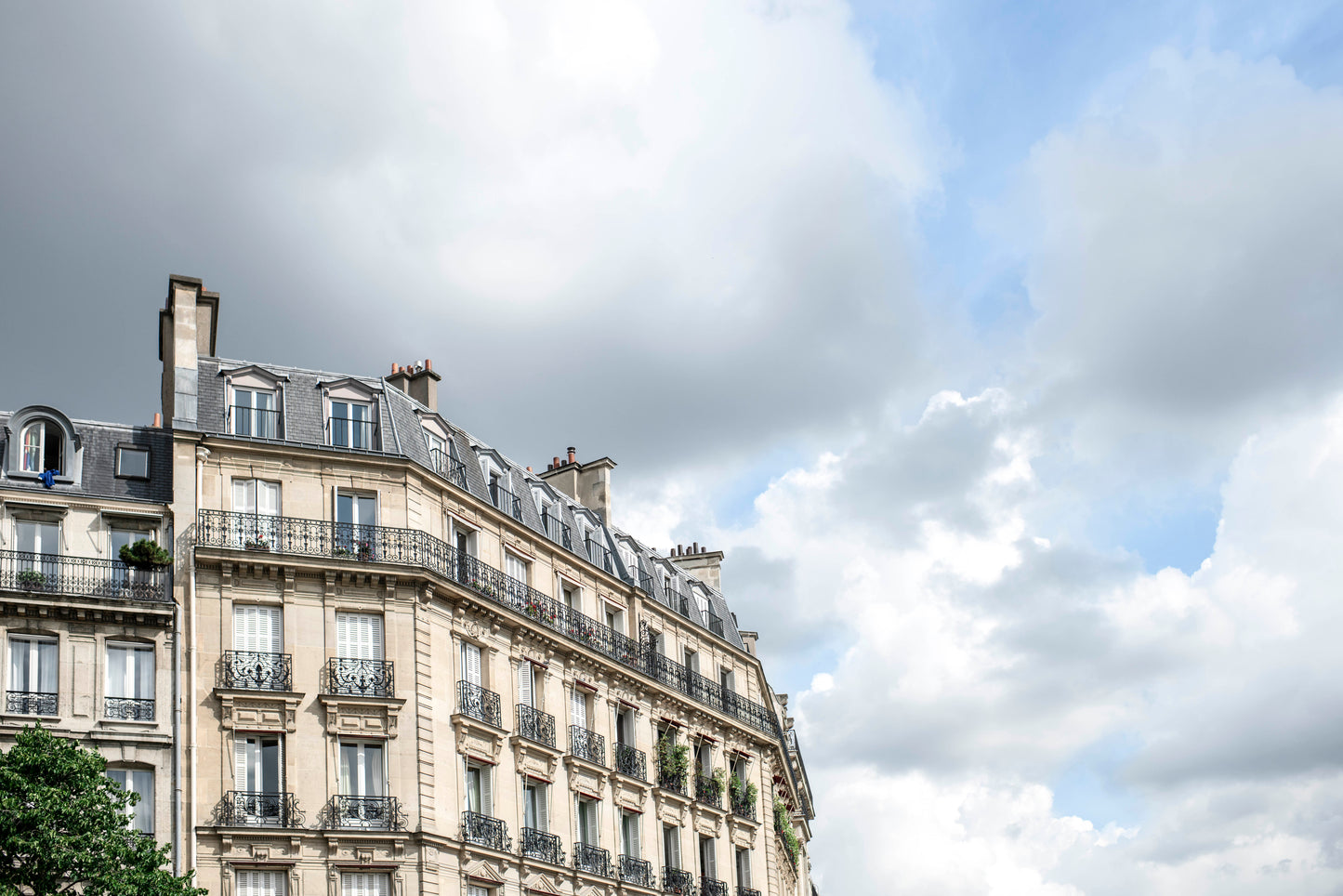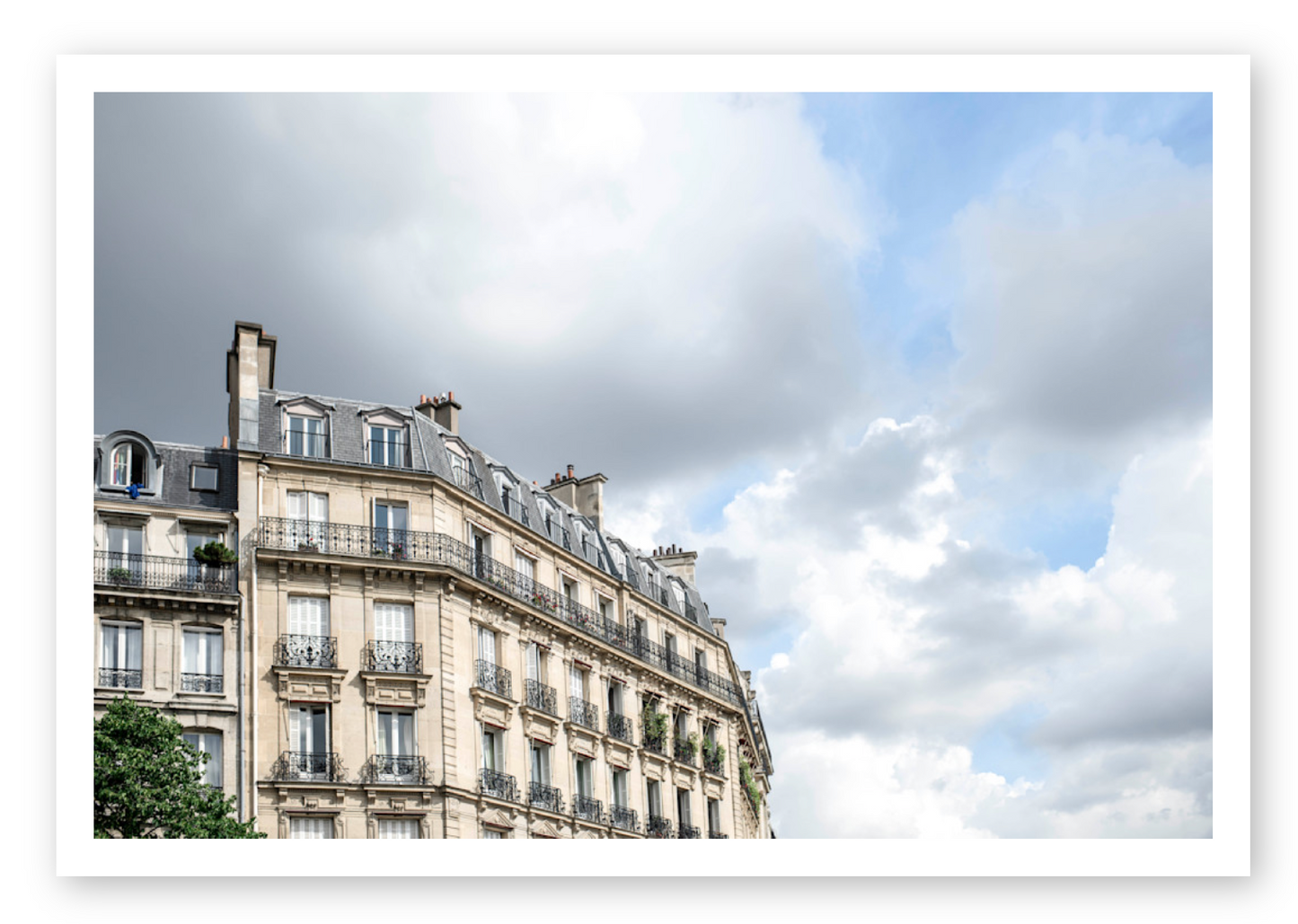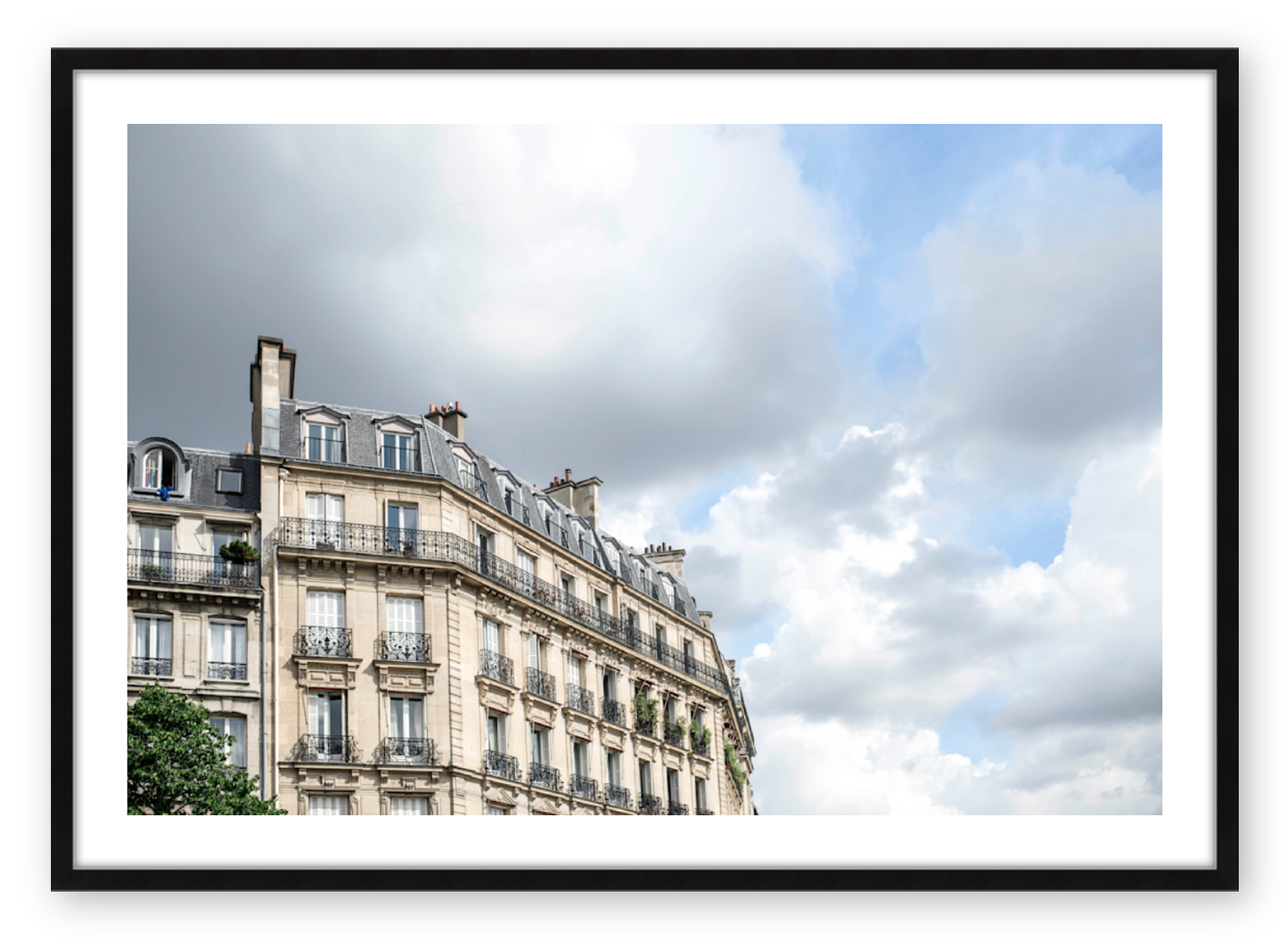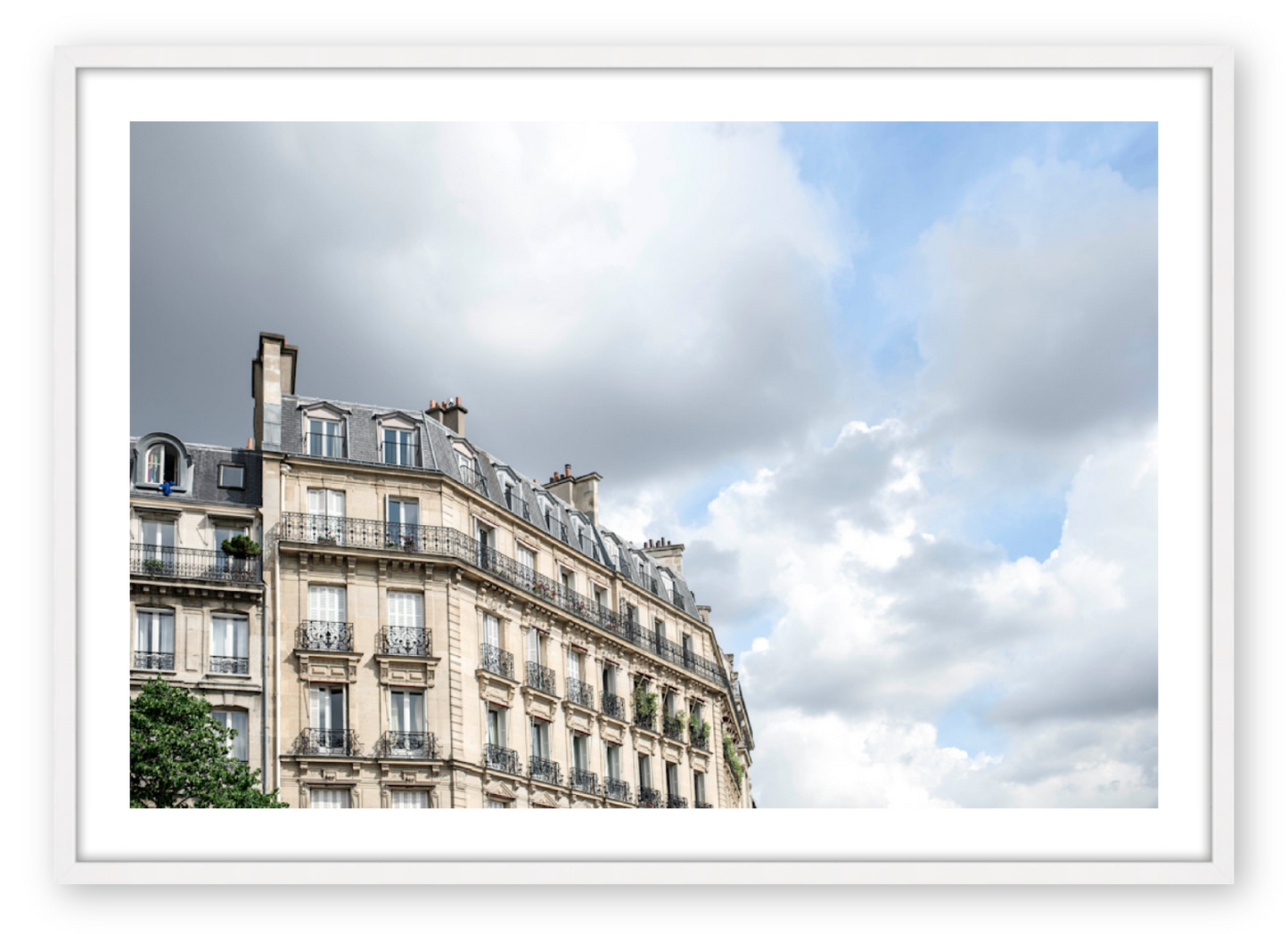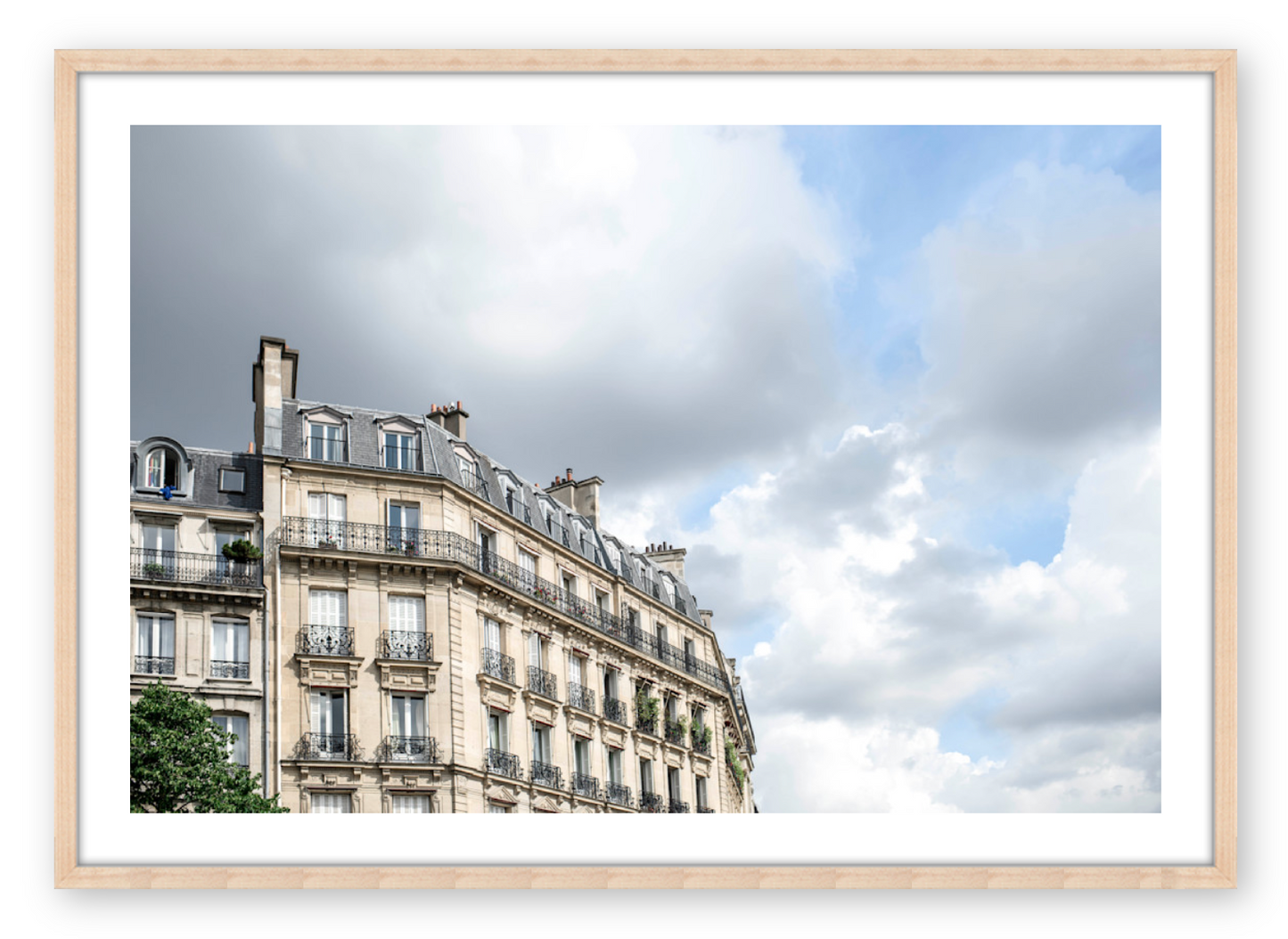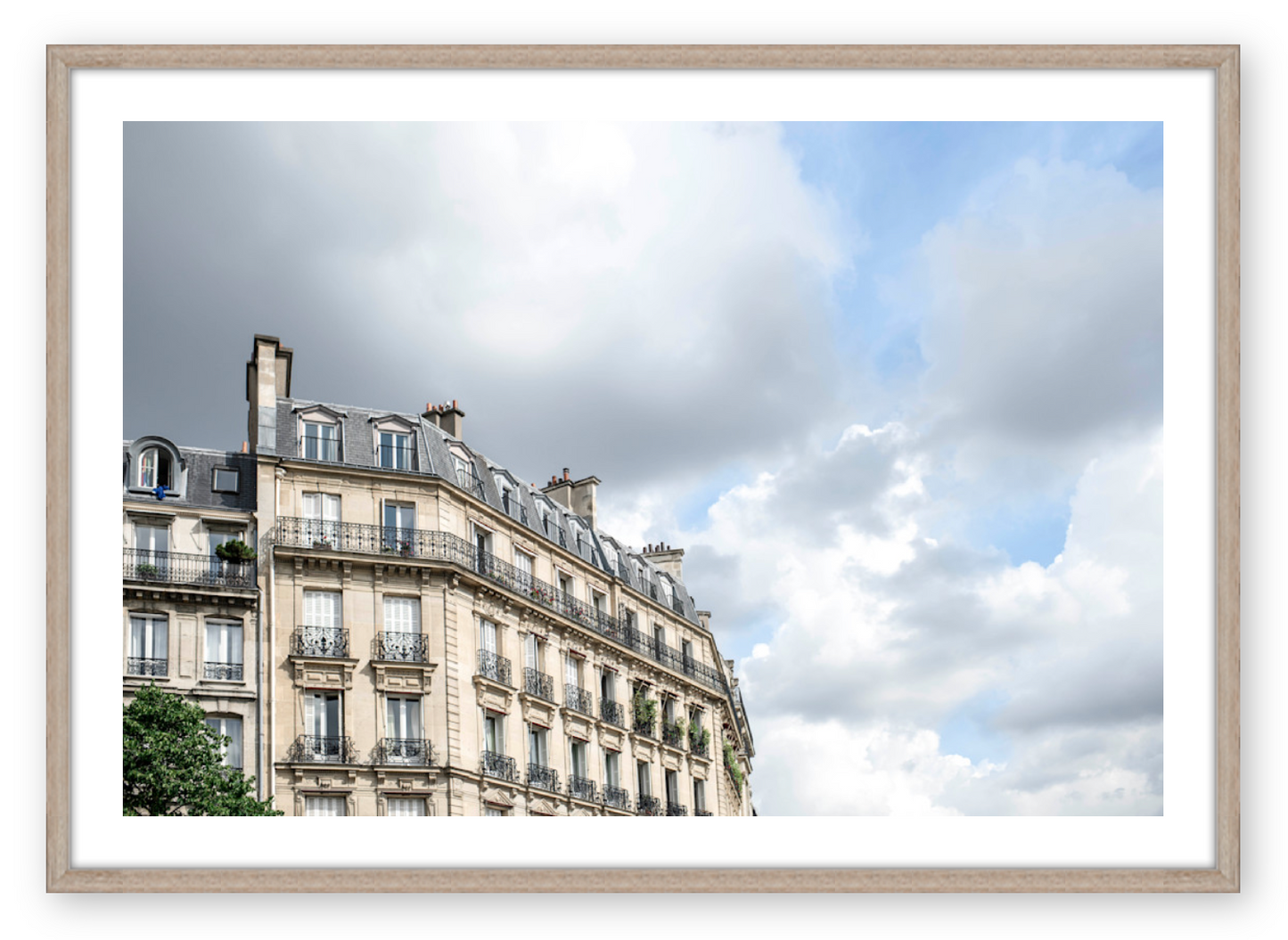 SIZING
• Image size ratios vary - some images are 2:3, others 4:5, 9:16, etc. Please double-check the dimensions before purchasing.

• In addition to the dimensions listed, all prints come with a 2" white border, adding 4" to the total print length and width (e.g. an image listed as 12"x18", with the border, yields a total print/frame size of 16"x22").

• The image-to-border proportion will change with image size. The image-to-border proportions shown are approximately Medium-sized prints.



FRAMING
• Frames are exhibition shadowboxes in which the print is set back about 1/2" from the plexiglass, with no matting. Potty, Small, and Medium-sized frames have a 5/8" face and extend approximately 1 3/4" out from the wall. Large, X-Large, and Showcase-sized frames have a 1" face width and sit approximately 1 7/8" out from the wall.

• All frames are custom cut, dovetail jointed, and made to order.

• Ready to hang out of the box.

• Acrylic plexiglass, with up to 90% UV protection. Non-glare and premium UV-protective plexiglass options available.

• All frames are solid wood. Black and white frames have a matte gesso finish. Maple frames have a natural, North American maple wood finish. Weathered frames are a distressed white finish showing wood grain.



SHIPPING
Once you receive confirmation that your order has been received and processed, unsigned prints, whether framed or not, should ship within 5 to 7 business days. Signed prints may take up to 15 business days, and if framed, may take up to one month.

For rush orders and deliveries, please email us at info@bonjwing.com.